Works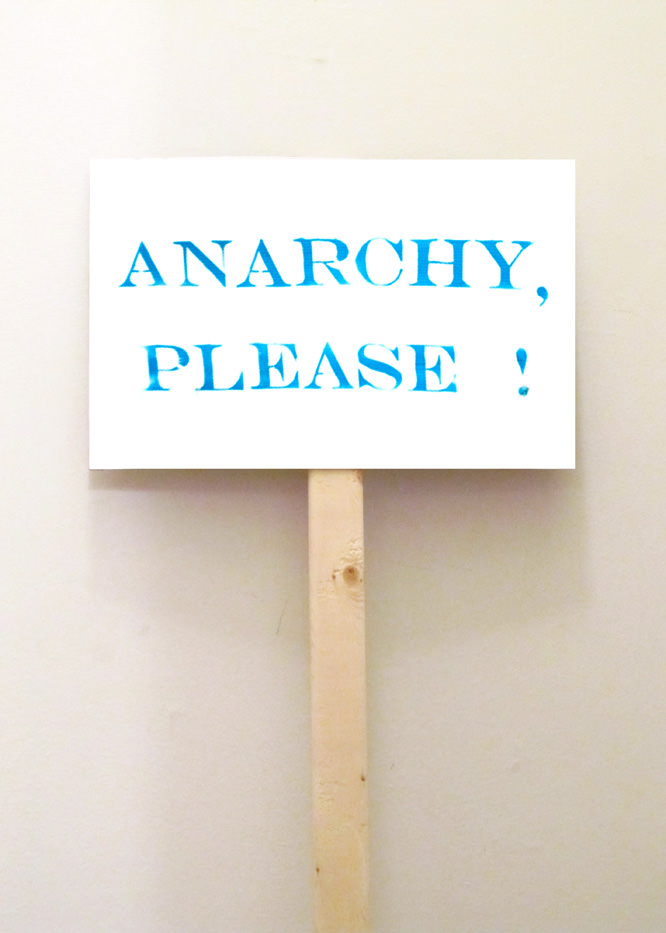 Steve Giasson
ANARCHY, PLEASE !
Leaning against the gallery wall, a banner (13 "x 18") reproduces another one seen on a photograph of a gay parade in Brighton (UK), on which is written a paradoxical sentence: ANARCHY, PLEASE!
Variable dimensions
2014
N.B.: This work can be stolen, if asked politely.
Exhibition : "Photoforum 2015", Galerie Les Territoires, Montreal.